Nida Shaikh
(Founder, Director & Senior Therapist )
Nida Shaikh is a Mental Health Practitioner from Pune practicing for the last 9 years. She holds a Masters in Clinical Psychology and a Post Graduate Diploma in Applied Mahayana and Buddhist Psychology and Ethics from University of Pune. Over the 9 years, Nida has worked majorly with the addict population along with populations struggling with stress, anxiety, depression, mood and personality disorders, Schizophrenia, relationship related challenges. She has conducted various corporate workshops aimed at team-work, leadership skills, employee performance enhancement through mindfulness, developing a healthy work-life balance, stress management and anger management. Other than direct client interaction Nida loves to train and mentor budding psychologists and undergraduate psychology students while running a project called 'Living With Metta'.

Charges: Rs. 3500 per session
Apeksha Shrivastava
(Consultant Therapist )
Apeksha Shrivastava (she/her) is a Clinical Psychologist (CRR No.- A66235) licensed by the Rehabilitation Council of India (RCI) and holds a M.Phil. degree in Clinical Psychology. She has completed her M.Sc. degree in Clinical Psychology from Christ University, Bengaluru and a Post Graduate Diploma in Life Skills and Reproductive Health. Apeksha has the experience of practicing individual and group therapy in clinical and rehabilitative settings, especially with people dealing with issues related to anxiety, depression, substance use, OCD, family related problems, trauma, schizophrenia, mood disorders, caregiver burden and grief. She uses the eclectic approach catering to each client's specific needs in the therapy process and also incorporates trauma informed care in her work. She loves writing about mental health awareness and her interaction with individuals of different backgrounds dealing with various mental health issues has taught her to value and explore the unique power of human resilience and growth.
Charges: Rs. 3000 per session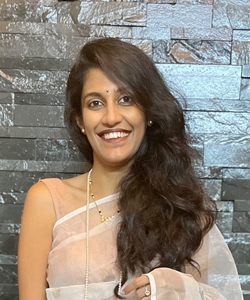 Nilambari Kulkarni
(Senior Therapist )
Nilambari is an engineer turned psychologist with an experience of over 5000 hours. She specializes in relationship counselling using an eclectic approach in her school of thought. She is a firm believer in empowering individualism and a proponent of the "no-regret" policy. She is an avid reader and loves to travel.
Charges: Rs. 2500 per session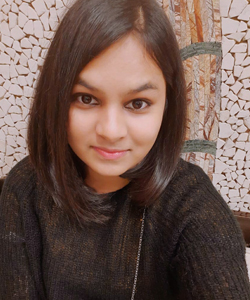 Arya Khadke
(Associate Therapist )
Arya is a compassionate, creative and expressive Junior Psychotherapist at Manah center for mental well-being. She has trained at Symbiosis College of Arts and Commerce (Master of arts) in Pune. She holds experience in psychological research, and has worked in the fields of Buddhist psychology, rehabilitation, career counseling and a center for mental well being. She has previously worked with moderate to severe mental health issues around anxiety, depression, trauma related problems, substance use, self-esteem issues. She is deeply interested in the field of psychotherapy.
Charges: Rs. 2000 per session
Avnie Agnihotri
(Associate Therapist )
Avnie Agnihotri is a psychology professional with experience in diverse therapies aimed to help individuals, couples and groups. She deep dive's to identify the core concern at the grassroot level, and then partners with the client offering holistic solutions aimed towards progressive improvement. Avnie's understanding of art and science of psychology helps her navigate through cases of depression, anxiety, new age disorders, mood swings, stress, peer pressure, fear of losing out, trama, health, and society related pressures, with empathy, empowerment, compassion and gratitude. She is certified in psychology from Symbiosis School of Liberal Arts, Pune diploma holder in Psychotherapy and Counselling. Her prior work experience includes working with a reputed gynae clinic as a counsellor, Deaf and mute society, Delhi, Dr Bhavna Bhambri, Fortis hospital Delhi. Avnie has a zest for life, is high on energy and exuberance, that comes from her passion for sports and outdoor activities. For her, therapy is about kindness, realising the smaller things in life, and remembering the power of you.
Charges: Rs. 2000 per session
Aakansha Singh
(Junior Therapist )
Aakansha Singh is the Junior Psychotherapist at the Manah centre of well being. She has completed her Master's degree with a specialization in Clinical Psychology. She has previously worked at various hospitals and NGOs. She has rich experience in working on multiple disorders ranging from depression and anxiety to Substance abuse. She believes in individualism and eclectic approach to therapy. She has a keen interest in working with adolescents and adults. She is passionate about Research and loves to read. Her aim is to integrate multicultural and trauma-focused approaches into therapy.
Charges: Rs. 1500 per session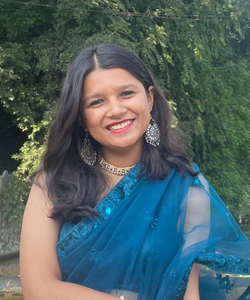 Anuya Patil
( Junior Therapist )
Ms. Anuya Patil has completed her Masters in Clinical Psychology from Christ University, Delhi NCR. She has a prior experience of working with a diverse range of clients who are young adults, middle adults, teenagers, and children. She has worked previously on different platforms like through online and offline medium doing one to one counselling sessions, chat-based sessions and tele-counseling sessions. Out of her various interests she's most interested in career counseling, marital and premarital couples counseling and counseling clients who have experienced trauma. She has conducted her research in Spirituality and its effects on Mental Well-being, Coping and Perceived Stress. She is also a certified Bars Practitioner by Access Consciousness. As a therapist, she practices through the eclectic approach and is here for making a safe and comfortable therapeutic space for her clients. Apart from taking therapy sessions she also works as a visiting faculty at Amity University, Mumbai teaching subjects like Research and Military Psychology. 
Charges: Rs. 1500 per session
Riddhi Shah
(Junior Therapist )
Riddhi Shah is a junior therapist at Manah Center for mental well-being. Having completed her Masters in Clinical Psychology from Christ University, she is also a practitioner of Graphology. Prior to working at Manah, she has worked with the industrial and clinical population. She has interned at a deaddiction centre, various clinical setups and a centre for the differently abled. Being inclined towards working with the young population, Riddhi has conducted research in the domain of ADHD and handwriting analysis. Her approach is eclectic in nature and she holds a strong determination by collaboratively working towards the betterment of individuals.
Charges: Rs. 1500 per session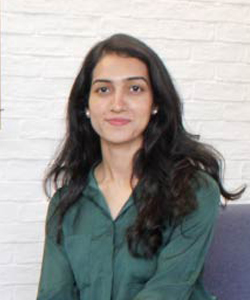 Rukhsar Shaikh
(Junior Therapist )
Rukhsar Shaikh possesses a Master's degree in Clinical Psychology and a fervent passion for exploring the intricacies of the human mind. With a keen interest in personality theories, depth psychology, lifestyle optimisation, and nutritional psychology, Rukhsar aspires to unravel the intricate complexities of mental health from a holistic perspective. Her commitment to understanding and treating mental health disorders is complemented by her unique ability to blend art into therapy, adding a creative dimension to her compassionate approach. Rukhsar emerges as a dedicated professional in the field of psychology, poised to make a meaningful impact on the well-being of others.
Charges: Rs. 1500 per session
Majida Jawria
(Junior Therapist )
Majida is pursuing her master's degree with a specialization in clinical psychology from MIT-ADT University. She has previously done an internship in clinical and counseling psychology at beautiful mind & soul where she closely worked with diverse clientele. She has a keen interest in working with young adults and couples and opts for an eclectic approach resulting in a holistic and safe therapeutic space for the clients. S
he is also passionate about research and has two research papers published under her name on anxiety issues in young adults and another in pre-marital counseling.
Charges: Rs. 1500 per session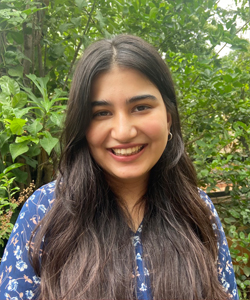 Kashish Chhapru
(Junior Therapist )
Kashish Chhapru (she/her) holds an MSc. in Clinical Psychology and practices with a queer- affirmative and trauma-informed lens. Her foremost goal is to establish a safe, non-judgemental environment where clients can authentically express themselves. Specialising in anxiety, grief, depression, self-doubt & self-criticism, and relationship difficulties, breakups. Kashish is committed to guiding individuals on their unique journeys. Using a client- centered approach, she offers personalized support towards healing and growth. Drawing from cognitive-behavioral, solution-focused, and mindfulness-based approaches, Kashish tailors her counseling to individual needs. Kashish strongly believes in the power of counseling to bring about transformative change. Her mission is to equip clients with psychological flexibility, enabling them to navigate challenges with resilience. Ultimately, she aims to empower clients to strengthen their lives holistically, fostering happiness and well-being. 
Charges: Rs. 1500 per session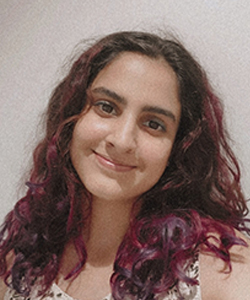 Saloni Kullar
(Junior Therapist )
Saloni Kullar is a Junior Psychotherapist at MANAH Center for Mental Well- Being. She holds a Masters in Counselling Psychology completed from Symbiosis College of Arts and Commerce, also having done her Bachelors from St Miras College, both colleges affiliated to Savitribai Phule Pune University. Additionally, she has completed Art Therapy from Indian Institute of Psychological Research Bangalore. She has varied experiences including working for children, working with the elderly and has briefly worked with Ekansh Trust. Saloni loves working with Children and young adults. She is a lover of all forms of art including fine arts, music and film. She loves baking, singing, reading and analyzing fictional characters from a psychological perspective.
Charges: Rs. 1500 per session